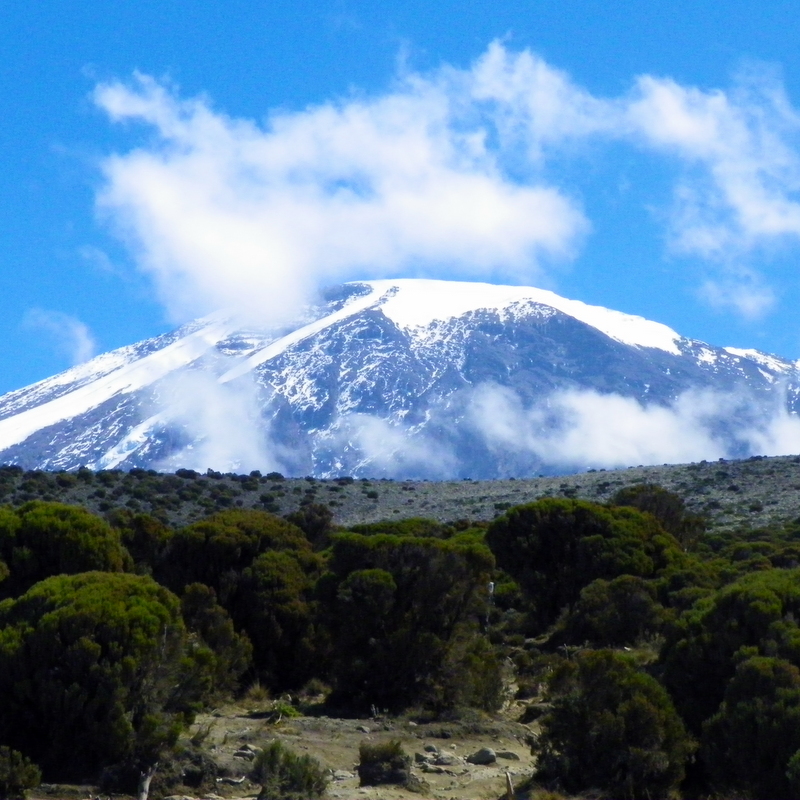 Mount Kilimanjaro is the highest mountain in Africa and the tallest freestanding mountain on earth. Crowned with an everlasting snow cap, this majestic mountain can be found inside the Kilimanjaro National.
The mountain Size is 1668 sq km /641 sq miles and it's one of the seven summits (the highest peaks on each of the seven continents) Mt Kilimanjaro rises 5,895 meters or 19,340 feet above sea level. It is a dormant volcano, Its last eruption was 200 – 300 years ago. Comprised three cones – Kibo, Mawenzi, and Shira. The highest point is on the Kibo cone and is named Uhuru, which means freedom in Swahili.
Kilimanjaro routes – choosing a Mount Kilimanjaro trekking route
Choosing a Kilimanjaro route, which will satisfy your personal requirements as well as contribute towards your eventual summit success, is important. Factors that should be carefully considered include:
A Kilimanjaro routes comparison in terms of an authentic wilderness experience
Kilimanjaro routes distances and trekking costs for each route
The Kilimanjaro routes success rates and best possible summit prospects
The possibility of additional days for safer extended acclimatization on each trekking route
Below follows a brief summarised comparison of all the current Kilimanjaro routes. For more detailed information regarding each of these Mount Kilimanjaro routes, including route distances and route success rates, please refer to our detailed and comprehensive route descriptions under the main link bar above.